SMART BIKE TRAINER FIRMWARE

UPDATE YOUR FIRMWARE THROUGH THE SARIS APP
Firmware on the H3, H2, M2, Hammer and Magnus can be updated wirelessly when new firmware releases are available. To enjoy the full capabilities of the smart trainers, including ongoing enhancements and Over-the-Air firmware updates you must download the Saris App from the Apple App Store or Android Play.
Please note that Saris Smart Trainers have sleep timers, so be sure that your trainer has not fallen asleep by unplugging and plugging it back in or giving it a spin and ensuring its green indicator light is blinking prior to starting the update.

For further questions regarding the firmware update process please contact our Customer Support Team. See below for information on the in-app Troubleshooting Checklist.
1. Open the Saris App, connect to your device, and hit 'Firmware'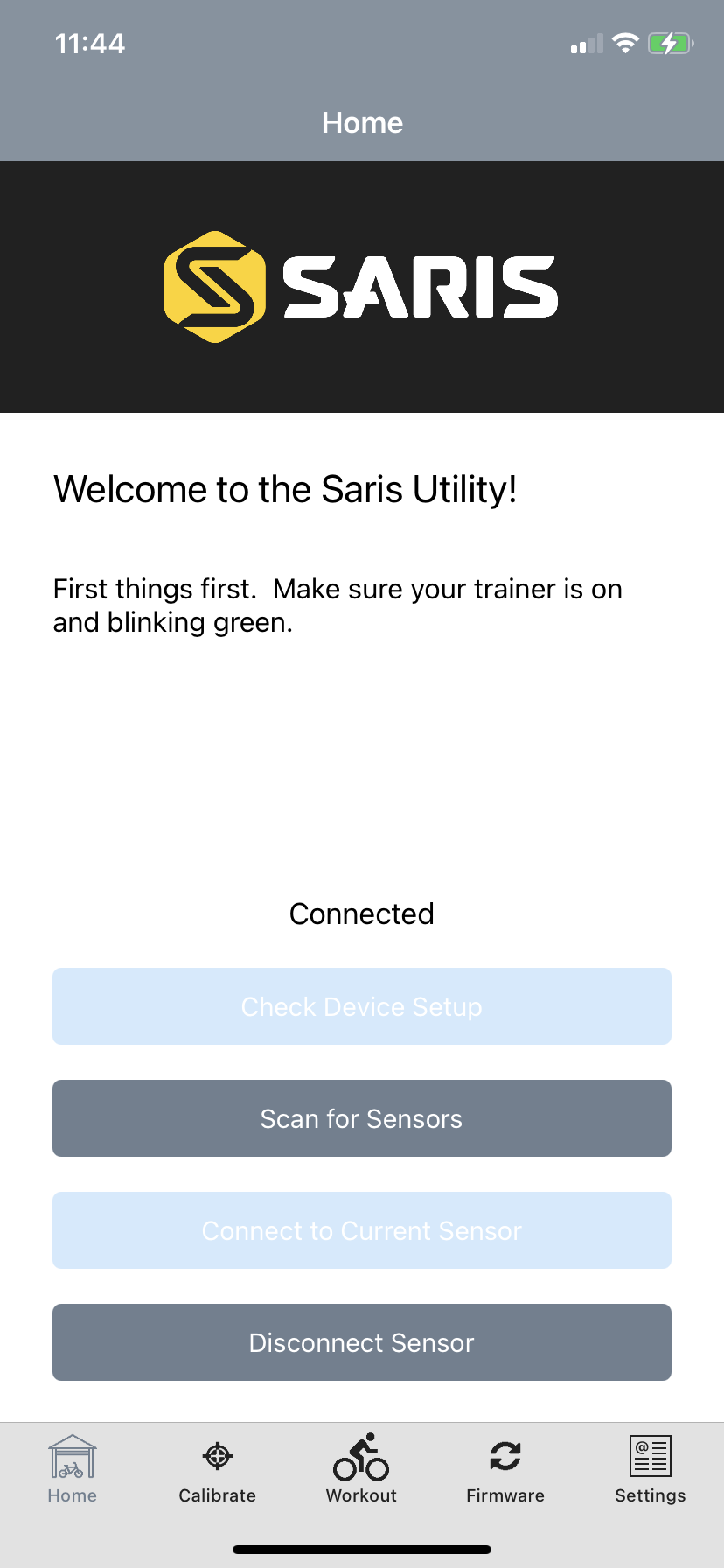 2. The app will inspect your trainer and determine if it is on the latest version of firmware. If it is not, no checkmark will appear on the page
3. Select the latest version of firmware and hit Install.
4. After installtaion, the trainer will reboot and the app will inspect it to make sure it is on the latest version. If it is, a checkmark will appear.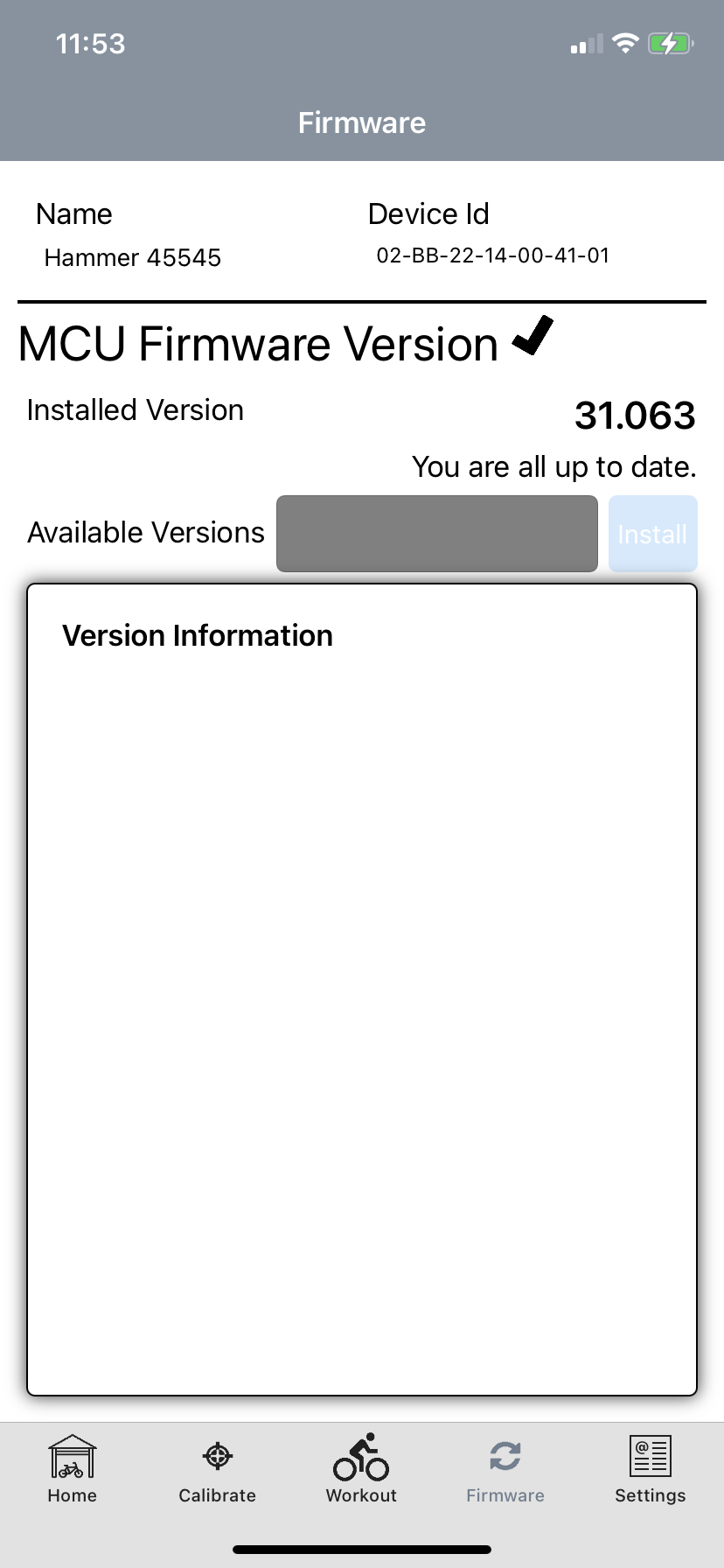 update your firmware | watch a video
---
1. Open the Saris App and select "Check Device Setup".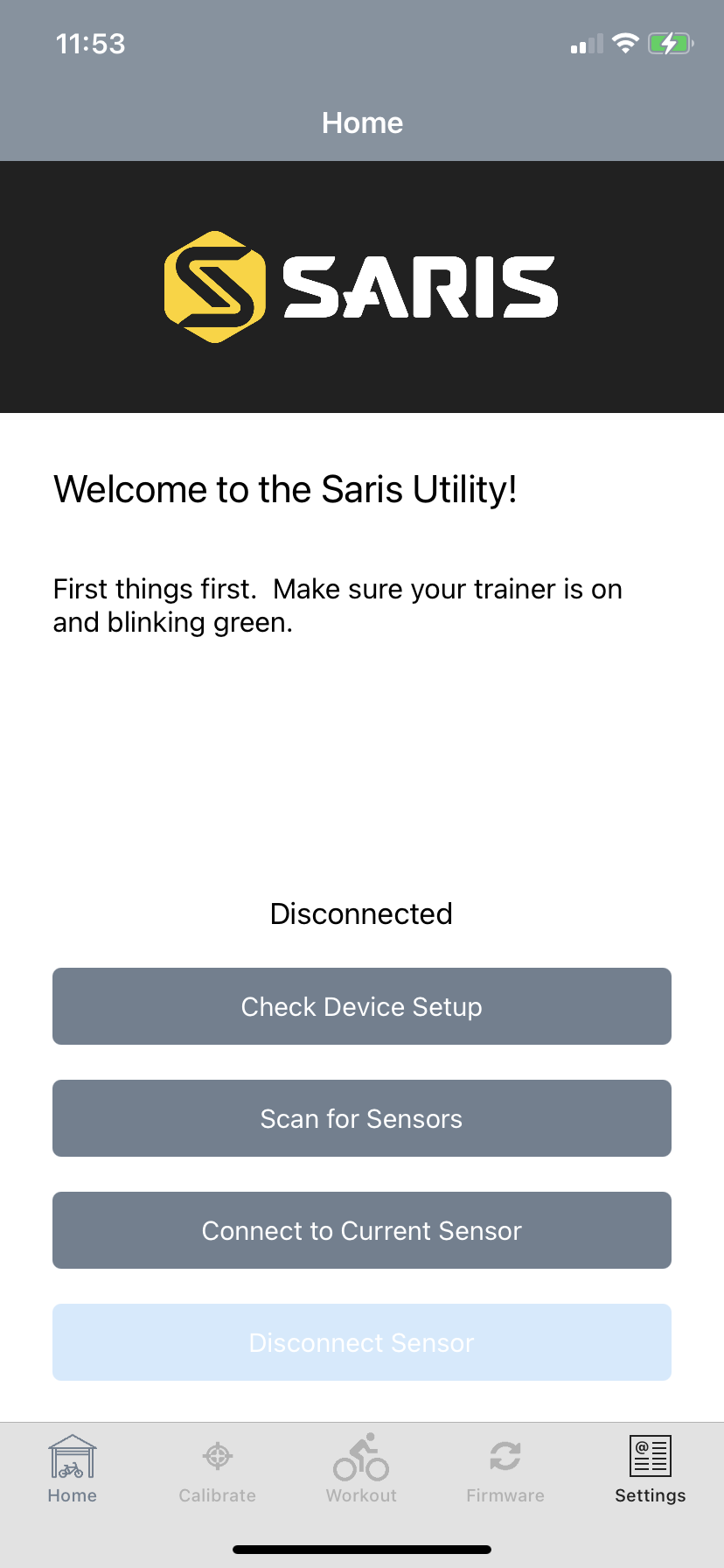 2. The app will run through a series of diagnostic tests to determine if your device is correctly set up to allow communications with your trainer.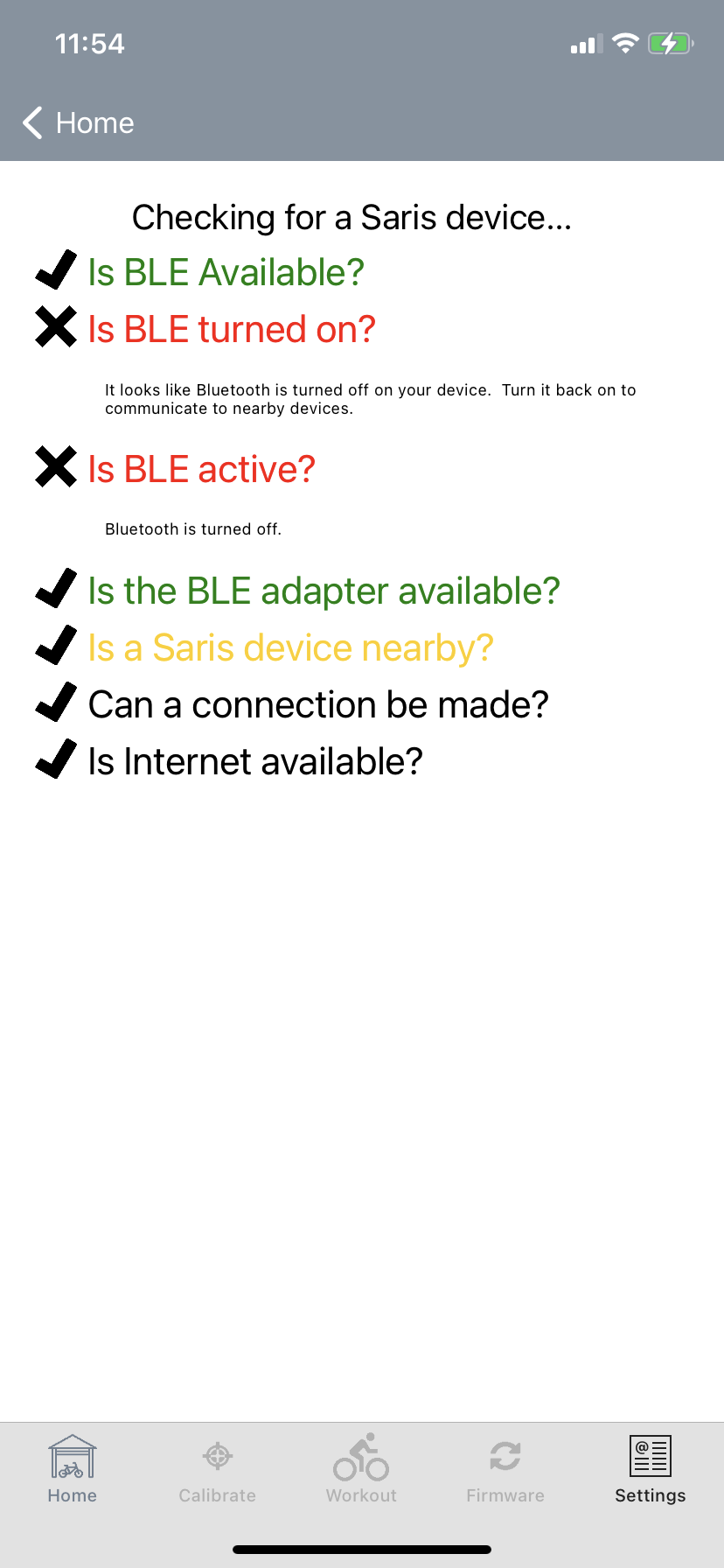 calibration | watch a video
Recover your trainer from a red light indicator | Watch a video
Switch Sensors on your trainer | watch a video
---
CONFIGURING A SIMPLE WORKOUT | WATCH a video